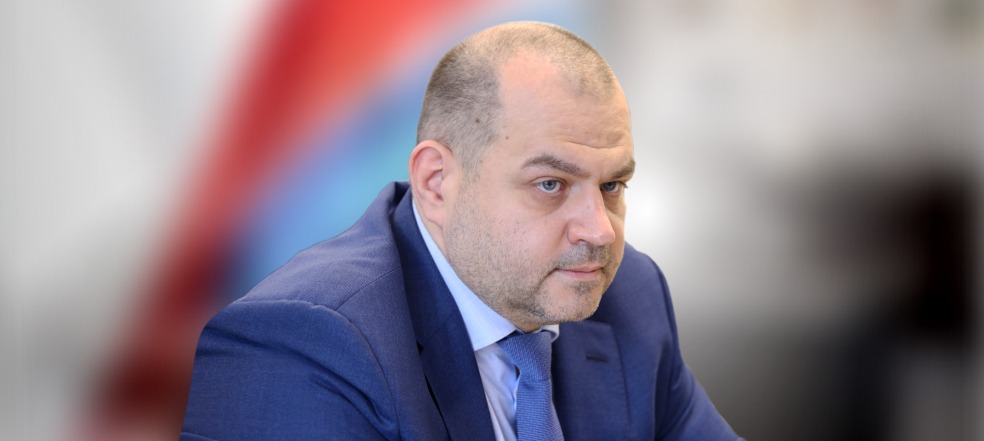 Business ambassador of the Business Russia in the UAE Maksim Zagornov Statement
Dear colleagues! I am glad to welcome you on the official website of Business Ambassador of Business Russia in the United Arab Emirates.
For the past two years, the United Arab Emirates has drawn close attention of entrepreneurs from all over the world, including Russia. EXPO-2020 World Exhibition, active infrastructure development, unprecedented business support policy (including during the pandemic), as well as a comfortable tax regime (in the Emirates there are no taxes on profits, personal income, and the duty on imports of goods is low) – all this makes the UAE most attractive for international cooperation.
Today there are thousands of Russian companies operating in the UAE, more than fifty thousand Russians permanently reside in the Emirates. The UAE ranks first among the GCC countries by the volume of direct foreign investments from Russia. Trade between our countries shows a steady growth. Only for the last 10 years the trade turnover between Russia and the UAE has increased tenfold, and in 2020, despite the pandemic restrictions, it has grown by a record 80% and reached 3.3 billion dollars.
Given the request of Russian companies, the interaction of Business Russia with the UAE has now entered an active phase. Cooperation agreements have been signed with the Abu Dhabi and Sharjah Chambers of Commerce, the representative office of Business Russia Business Ambassador in the UAE has been opened in Abu Dhabi, business missions to the Emirates are regularly held (one of the last ones was to EXPO-2020 in December 2021). The key project of 2022 is the Business Russia Trading House in the UAE – a platform being created for the implementation of export projects of Russian entrepreneurs-members of the business association.
Entering the UAE market under the auspices of Business Russia is an opportunity to declare your company as an active member of a large business organization of the Russian Federation. Today, Business Russia unites more than 7 thousand companies of various profiles. The total annual revenue of Business Russia companies is $85 billion. The total investment amount is $23 billion. Such indicators arouse particular interest of the partners from the United Arab Emirates and taking into account a wide range of goods and services that Business Russia companies can offer, the probability of establishing business contacts and launching joint business projects is quite high.
Maksim Zagornov
Business Ambassador of Business Russia in the UAE,
Member of the General Council of Business Russia,
President of the Russian Distributed Power Generation Association,
Director of MKC Group of Companies